P&O Ferries boss 'will have to go', transport secretary tells MPs
The boss of P&O Ferries "will have to go", the UK transport secretary has told MPs, after the operator resumed cross-Channel sailings for the first time since it sacked almost 800 seafarers.
Grant Shapps told the Commons transport select committee on Wednesday it was "completely unsustainable" that the chief executive, Peter Hebblethwaite, remained in position, and denied accusations that the firm had "got away with it".
However, his answers to MPs' questioning suggested P&O Ferries was unlikely to face the legal penalties the government had threatened.
Asked about the "unlimited fine" that ministers had warned P&O faced, Shapps said: "The biggest penalty is that they are still not properly operating … They are not able to make money."
P&O Ferries responded robustly, saying calls for Hebblethwaite's head "need to stop". Its Spirit of Britain ferry departed Dover for Calais shortly after 11pm on Tuesday carrying freight customers, while passenger services are expected to resume early next week.
But Shapps said P&O Ferries would need to do "three things to get out of this mess": sacking Hebblethwaite, paying minimum wage to crew and repaying £11m of furlough money. "I don't think it's right that having claimed that money, they then sacked the workers in such a premeditated way," he said.
"It's only a matter of time before they have to do all three."
Legislation would be included in next month's Queen's speech to require that the minimum wage was paid on vessels operating "regularly back and forth in our waters", Shapps said.
In response, a P&O Ferries spokesperson said the firm, after the mass sackings, was "now a modern, dynamic, competitive and viable business that can meet customer needs flexibly in a way that has not been possible in the past".
They added: "We call on government to have a constructive dialogue with P&O Ferries about the future and how we get this country moving in a positive direction after two very difficult years for business. Calls for our CEO to go need to stop."
"Despite the attempts from some parties to undermine our business by creating false rumours and uninformed commentary, our morale is high and our spirit as a company is strong."
The company was widely condemned after replacing 786 crew members with cheaper agency staff on 17 March.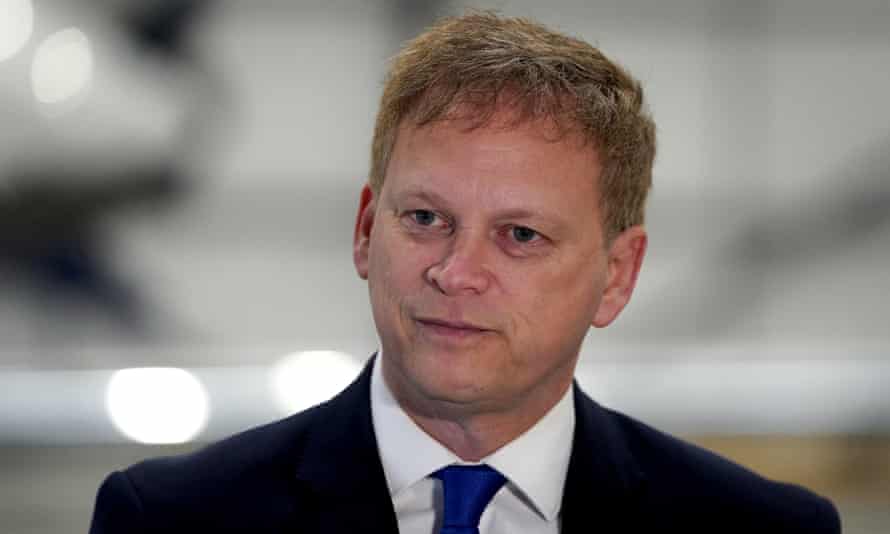 Hebblethwaite told a joint hearing of the Commons' business and transport committees later that month that P&O Ferries decided to break the law by not consulting trade unions before implementing the decision. He has rejected calls to resign.
Meanwhile, another P&O Ferries ship, European Causeway, was facing a fresh inspection after losing power when five miles off the coast of Northern Ireland sailing to Scotland on Tuesday, leaving it adrift for two hours.
A spokesperson for P&O Ferries said it had been a temporary problem and the European Causeway had travelled to Larne "under its own propulsion".
A spokesperson for the Maritime and Coastguard Agency said its surveyors were carrying out a full inspection of the vessel before it returns to service.
Mick Lynch, the general secretary of the National Union of Rail, Maritime and Transport Workers, said: "After yesterday's vessel ran adrift off the coast of Larne, no P&O ferry should set sail on safety grounds.
"Staffing ferries with undertrained, ill-equipped, overworked and grossly underpaid seafarers blatantly undermines maritime safety. There will be more safety-related incidents on the P&O fleet under these intolerable owners and we can only hope that they do not escalate in seriousness.
"Instead of taking that gamble with worker and passenger safety, the government must step in now and take over the running of all P&O vessels."